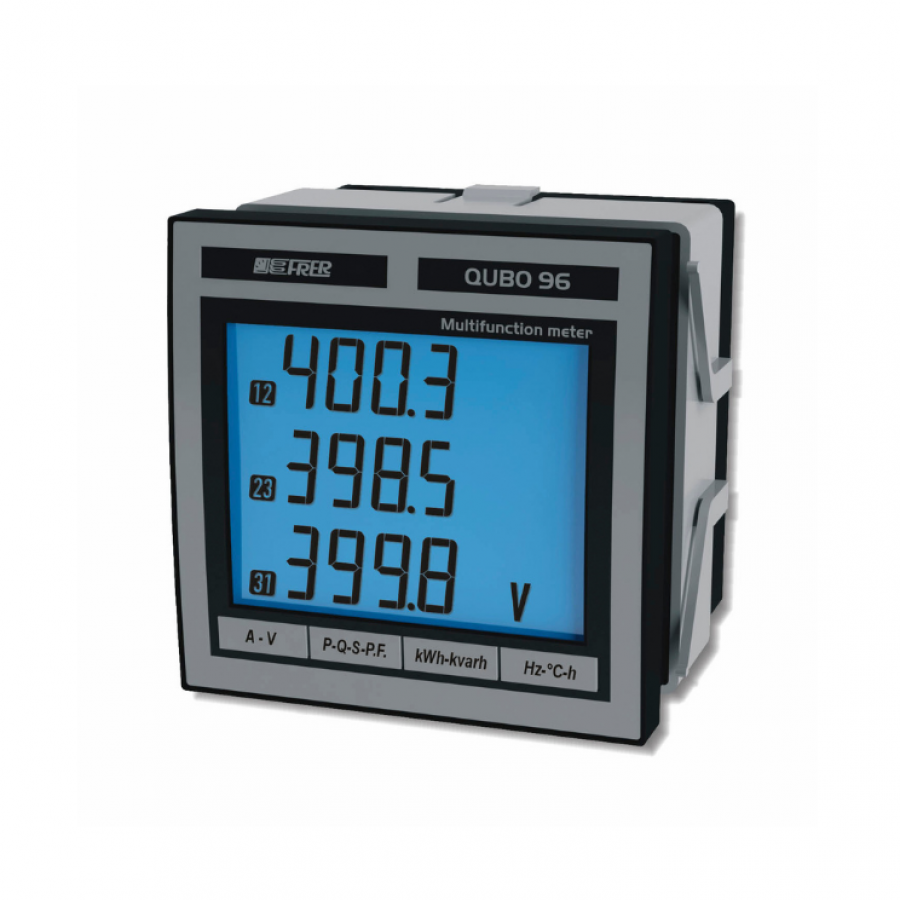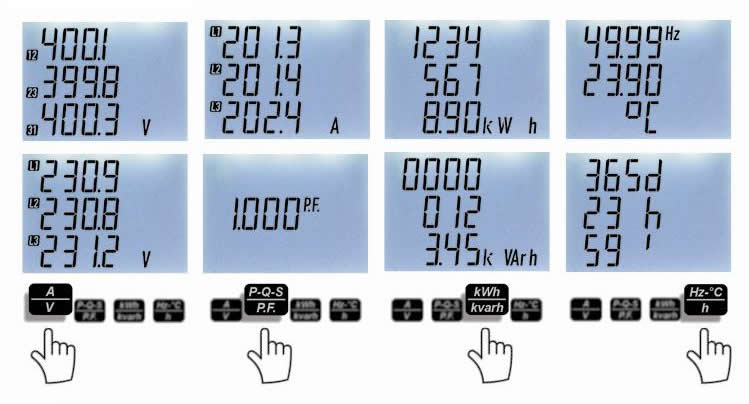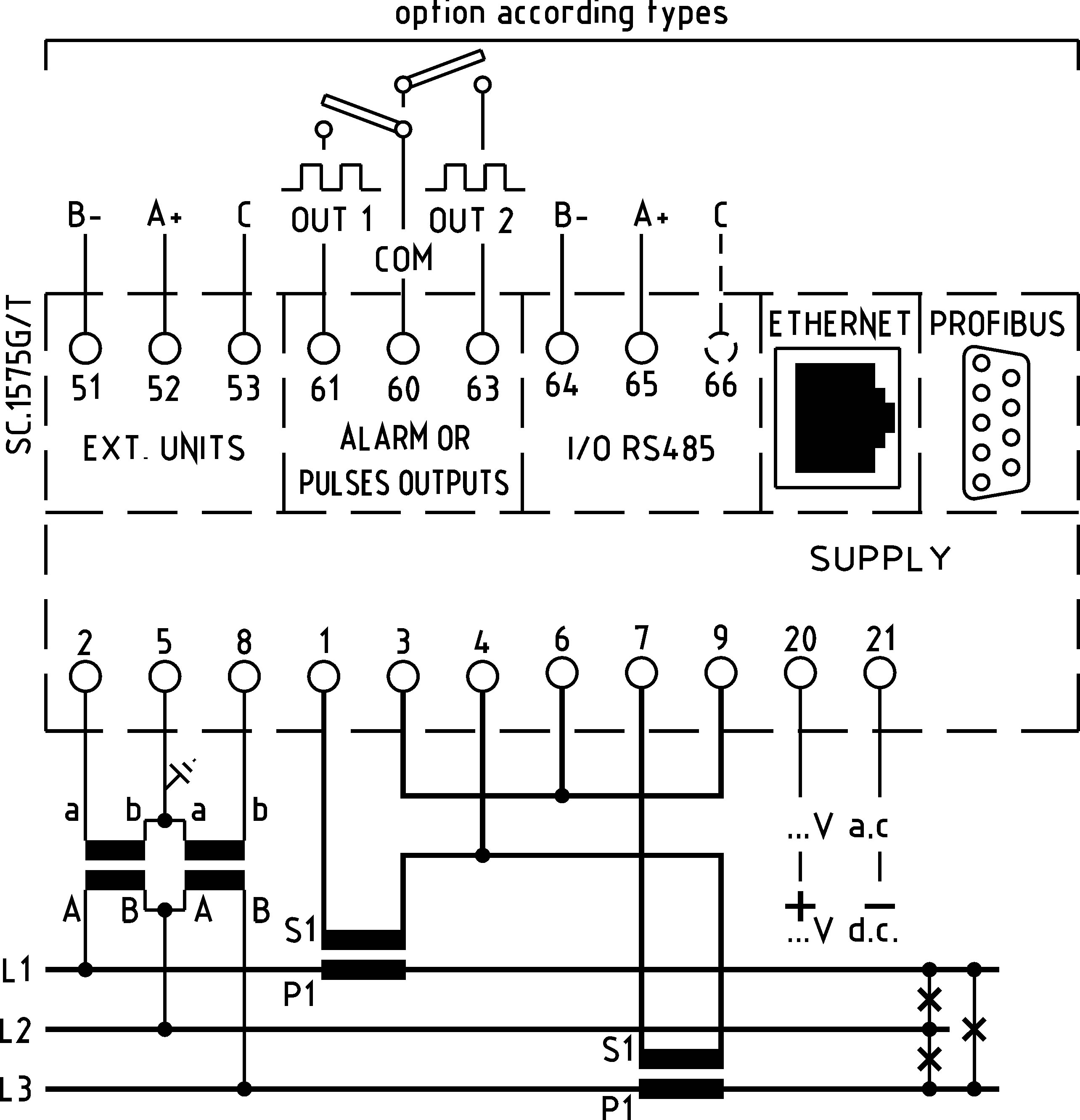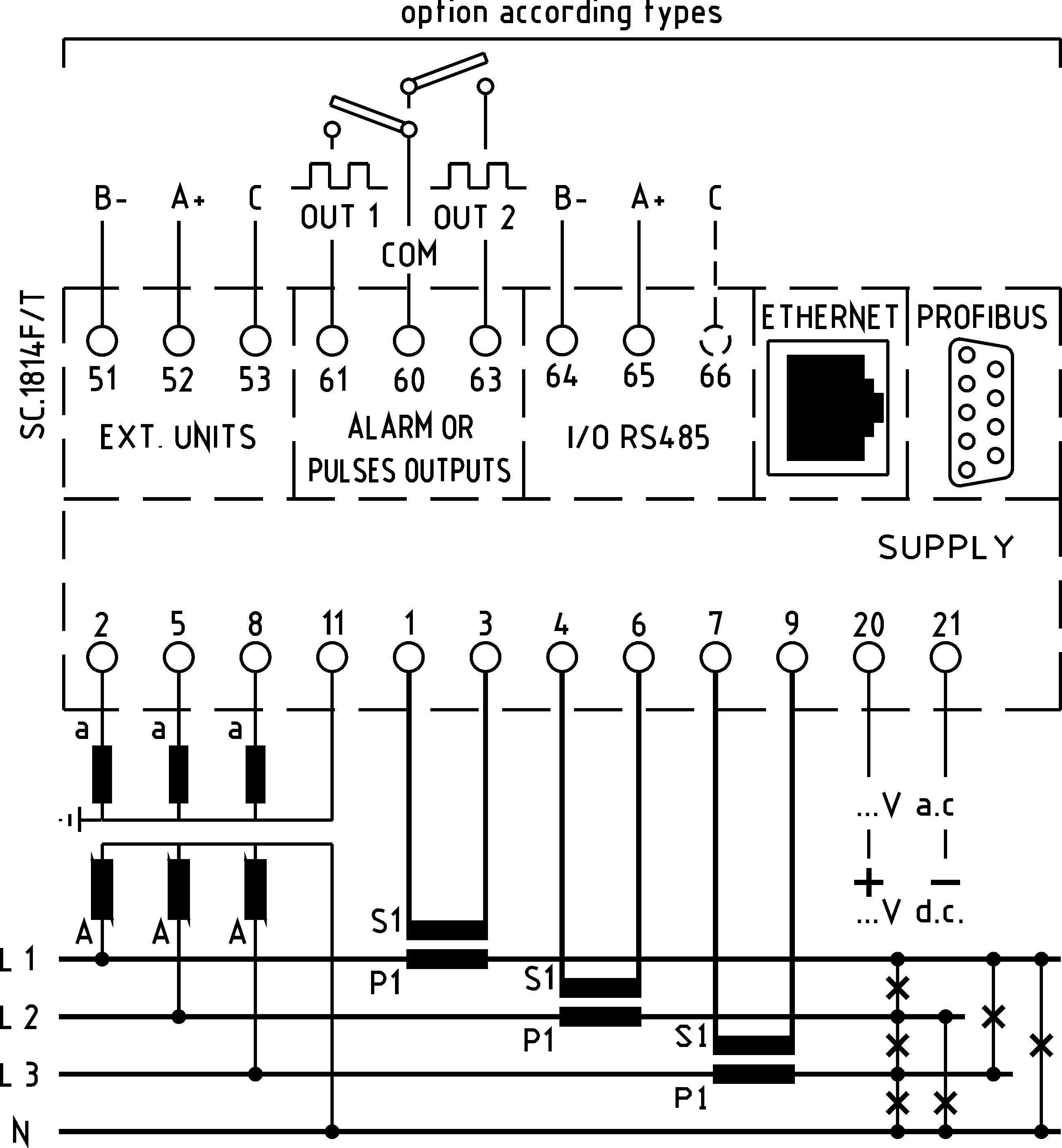 Q96P3L
96x96mm Multifunction network analyser
Multifunction network analyser suitable for use in three-phase three or four wires systems with unbalanced load even in the presence of distorted waveforms. It allows the display of the main quantities of an electrical network (including active and reactive energy counting).
The 4 front keys allow immediate display of the measurement in question without having to browse through all the pages in search of the desired one, guaranteeing great practicality of use.
The sequence of measurements that can be displayed is indicated on the relevant key which, when pushed repeatedly, provides simple and clear access to the relevant display pages. The size of the characters and the backlighting of the display, which can be adjusted to 5 levels of intensity, allow the measured values to be displayed clearly, even from a considerable distance and in all light conditions. As an option, it can be equipped with an RS485-Modbus RTU communication interface and 2 alarm outputs that can alternatively be programmed as pulse outputs for the retransmission of active and reactive energy.