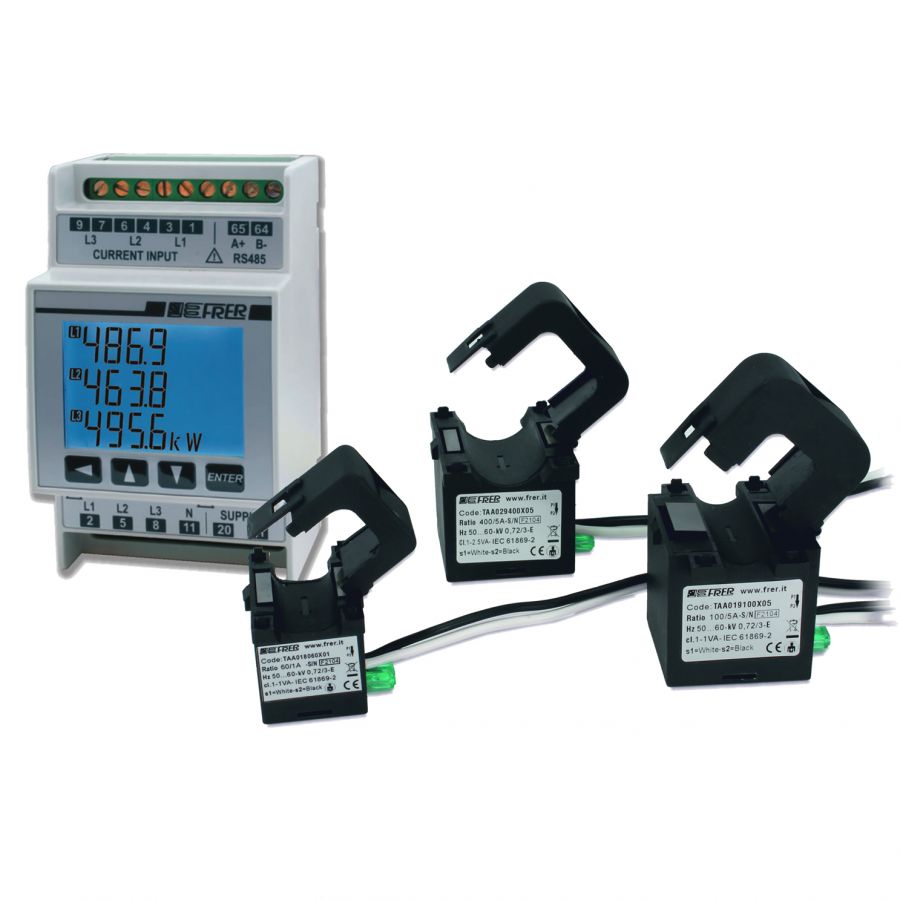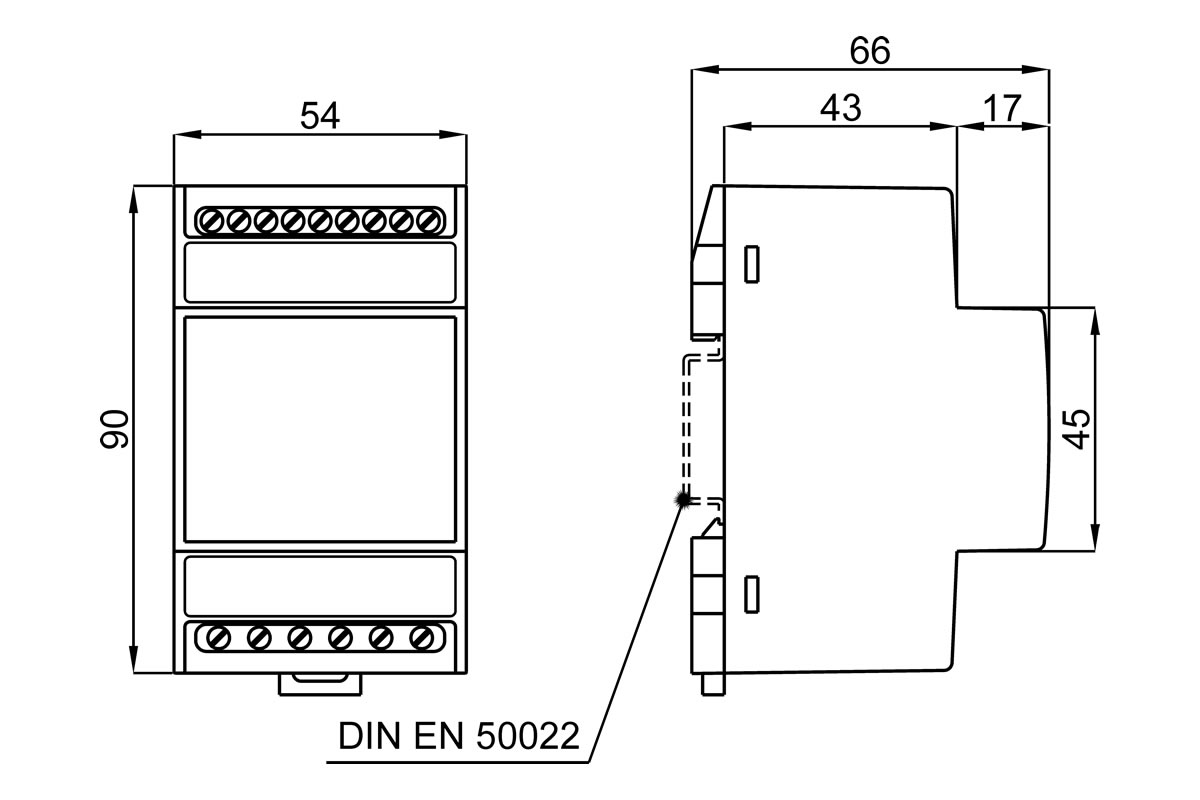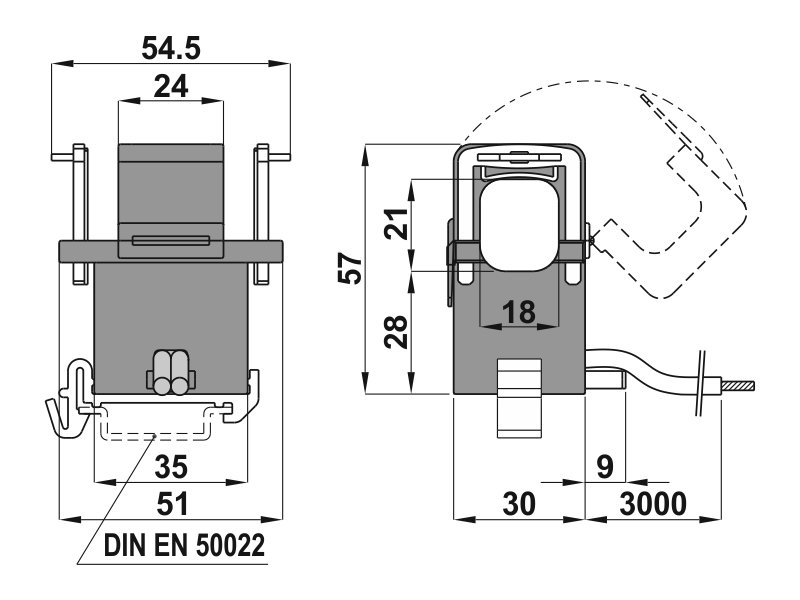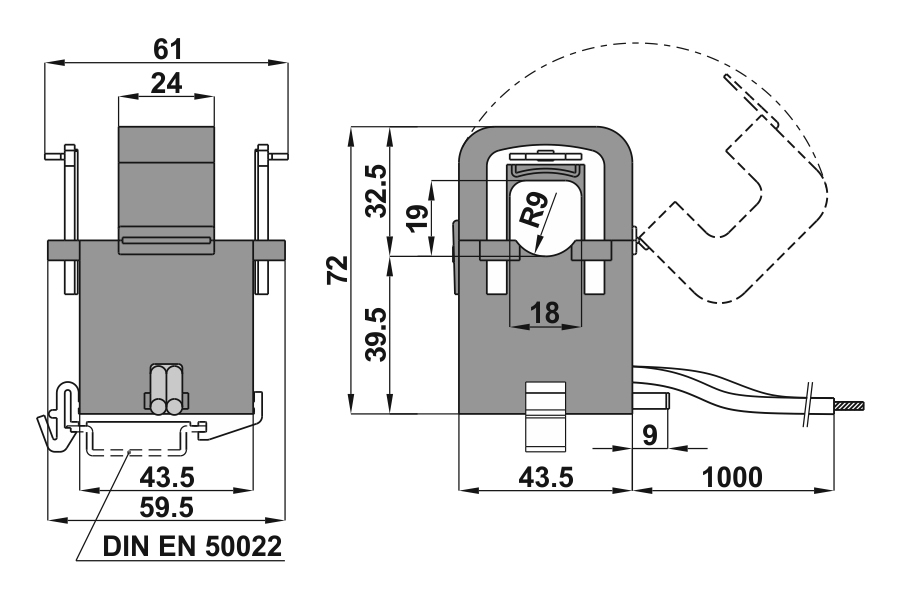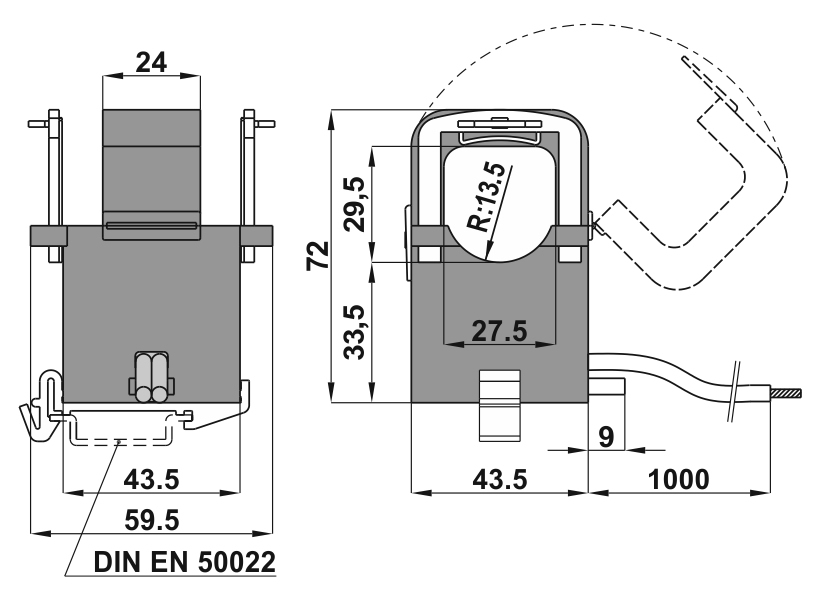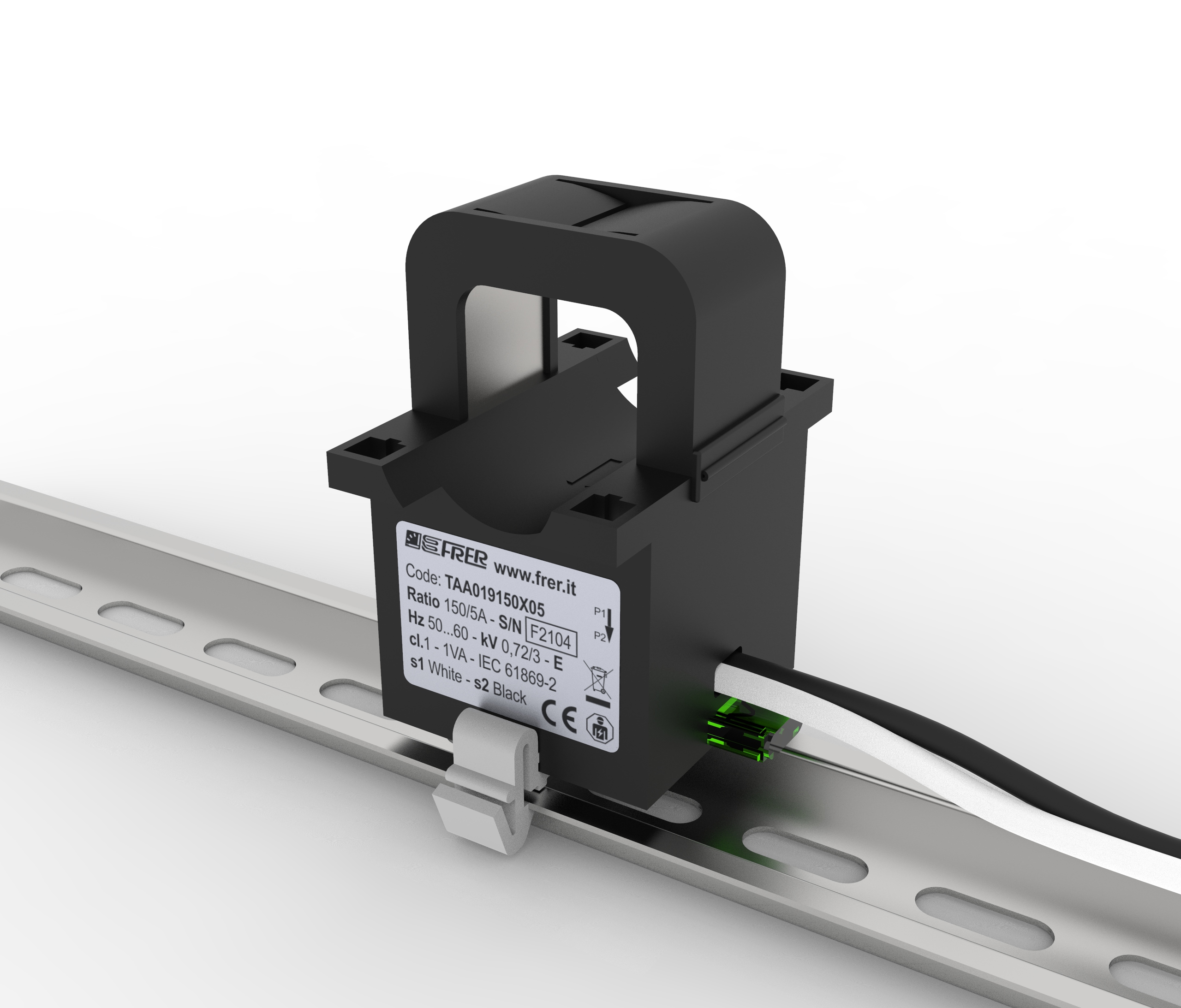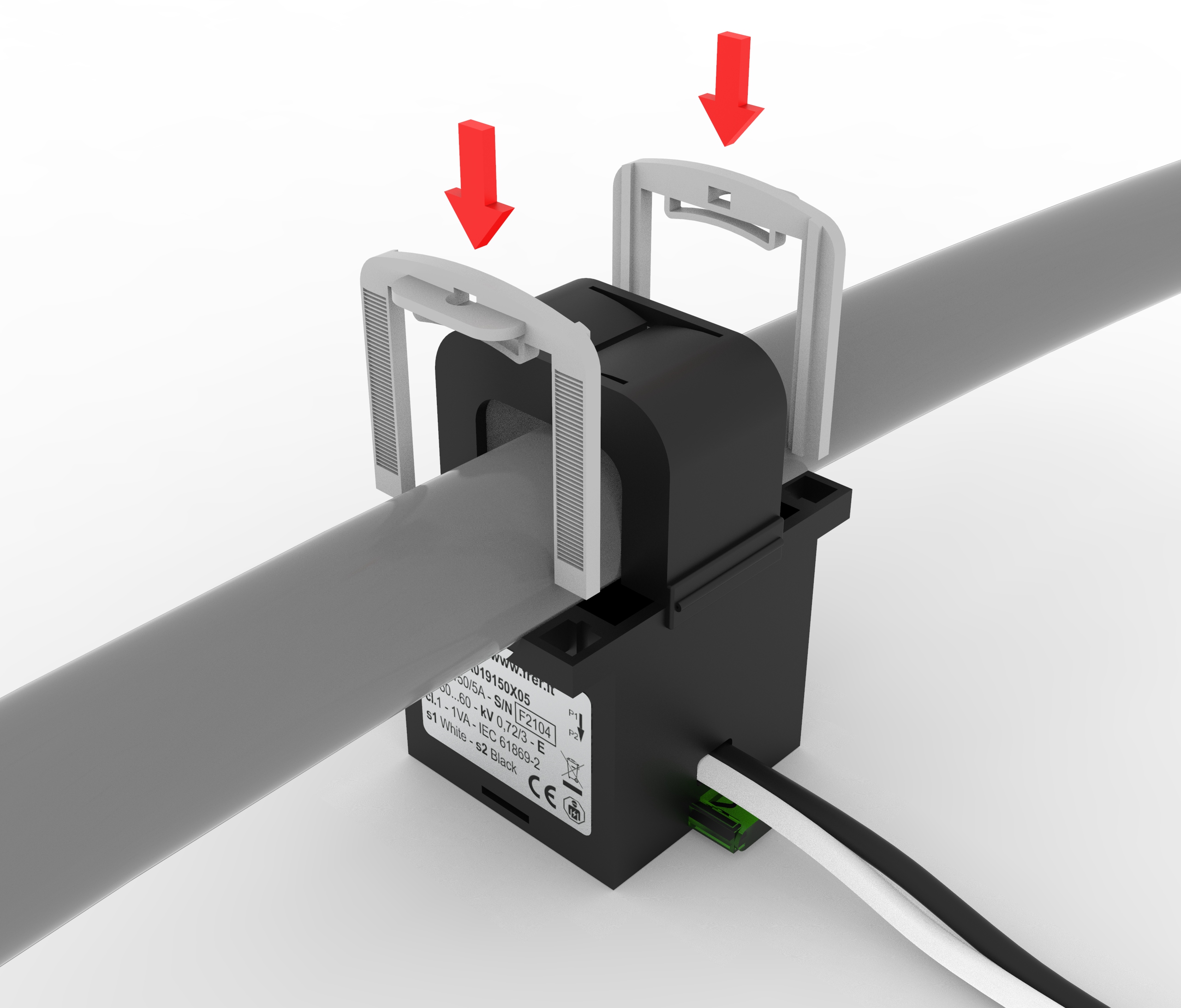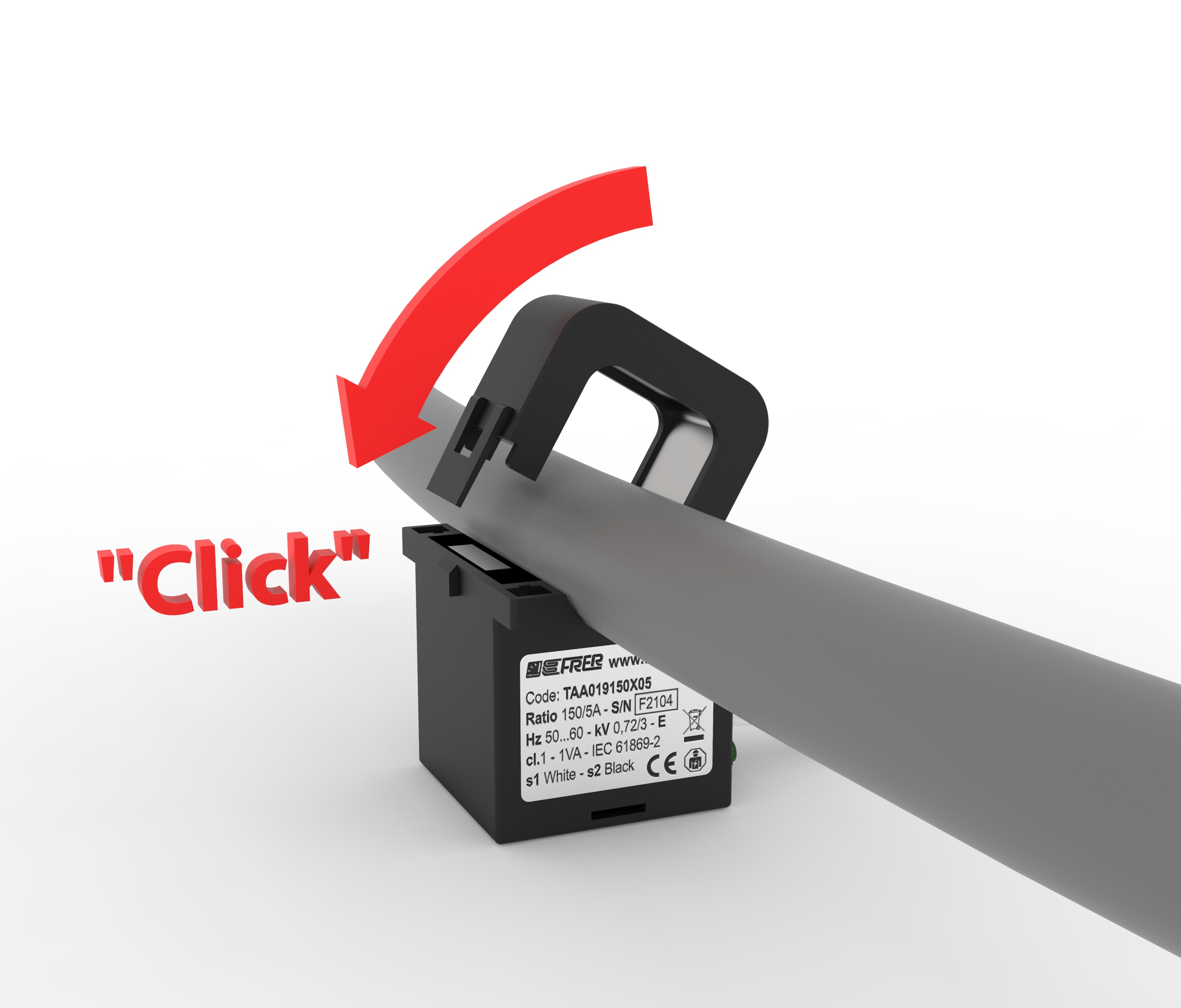 KIT NANO 5H + 3 MINIATURE SPLIT-CORE CTs
The kit consists of a multifunction network analyzer NANO H series with 3 miniature split-core CTs.It is suitable for use in three-phaser with three or four wires electrical systems, even with unbalanced loads and distorted waveforms, for the acquisition of all the main measurements. The small size of the miniature CTs allows an installation even in places with a reduced access, making this system suitable for retrofitting in existing installations, but also an excellent solution for monitoring electrical networks in new installations.
The NANO H version has, in addition to the main parameters of an electrical network (including bi-directional active and reactive energy counts), an additional set of "advanced" measurements that allow more efficient monitoring, or provide additional information on the operating status of the system. It has RS485-Modbus RTU communication as standard.