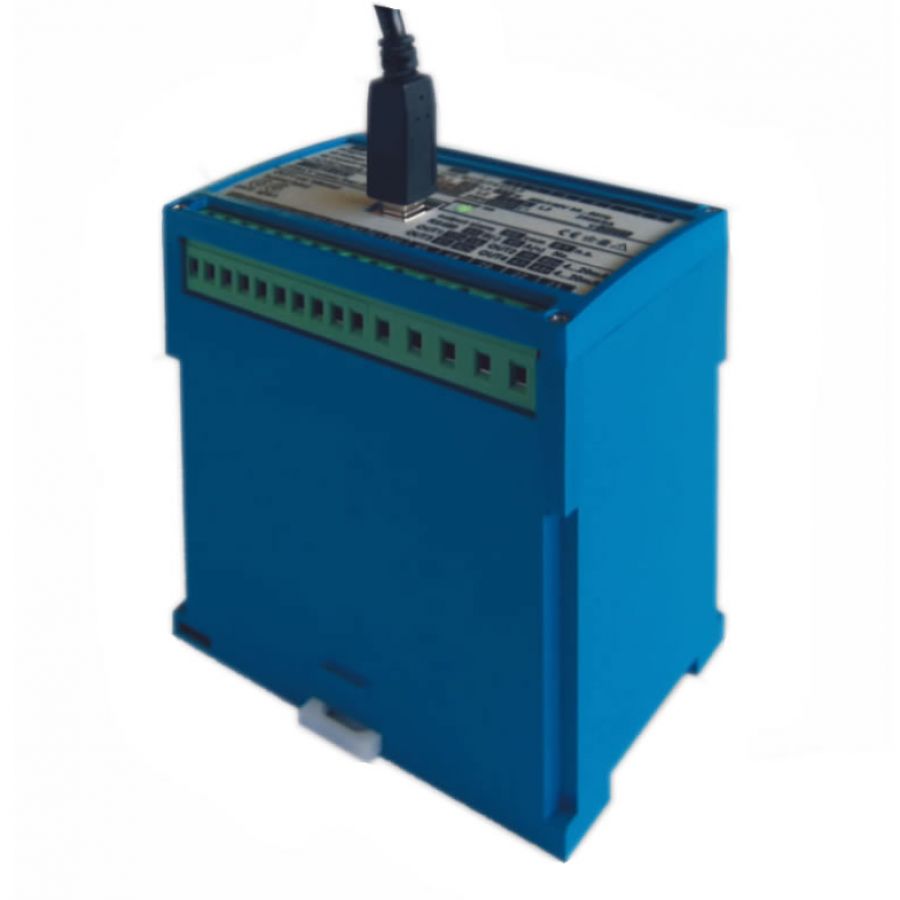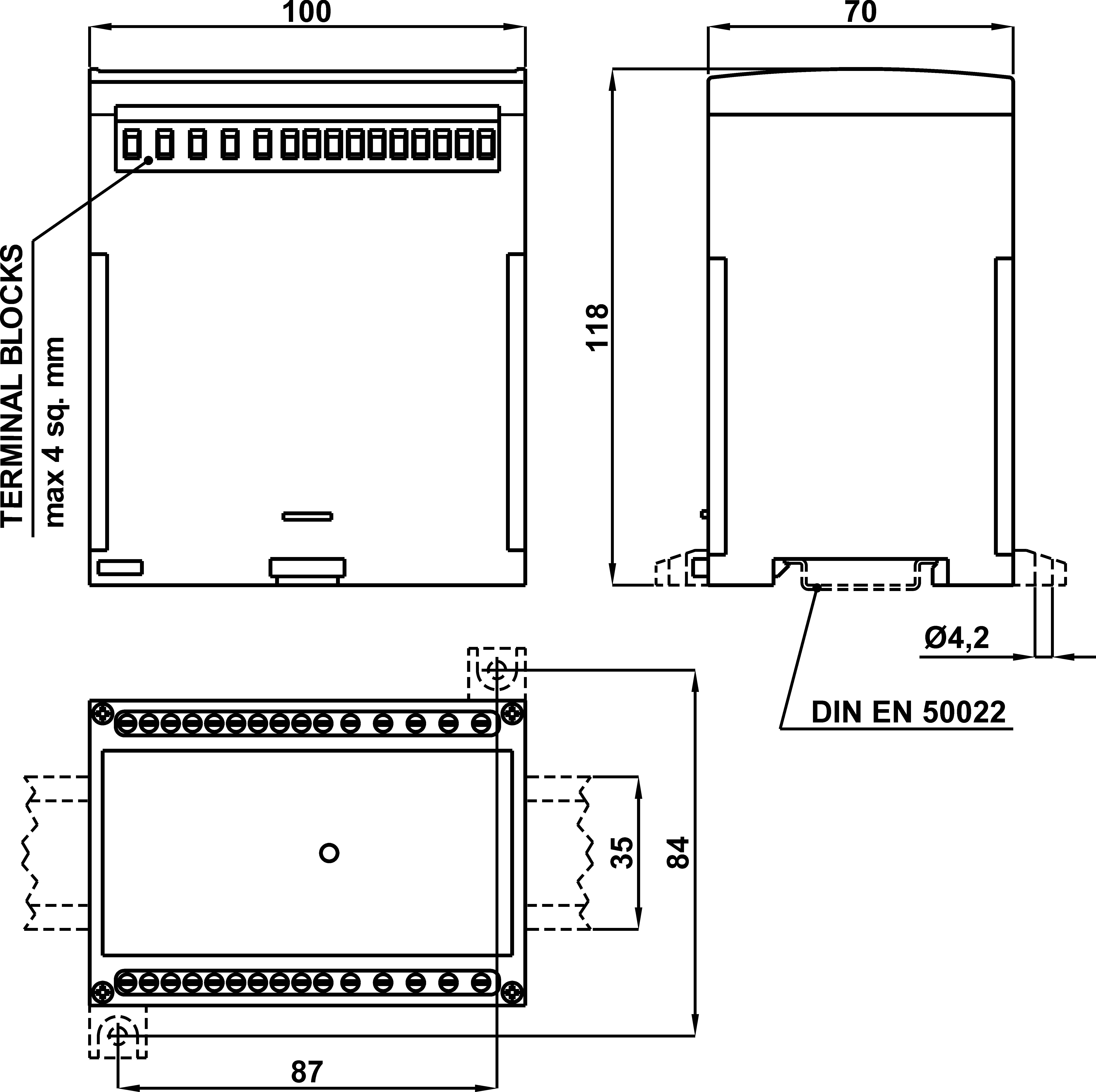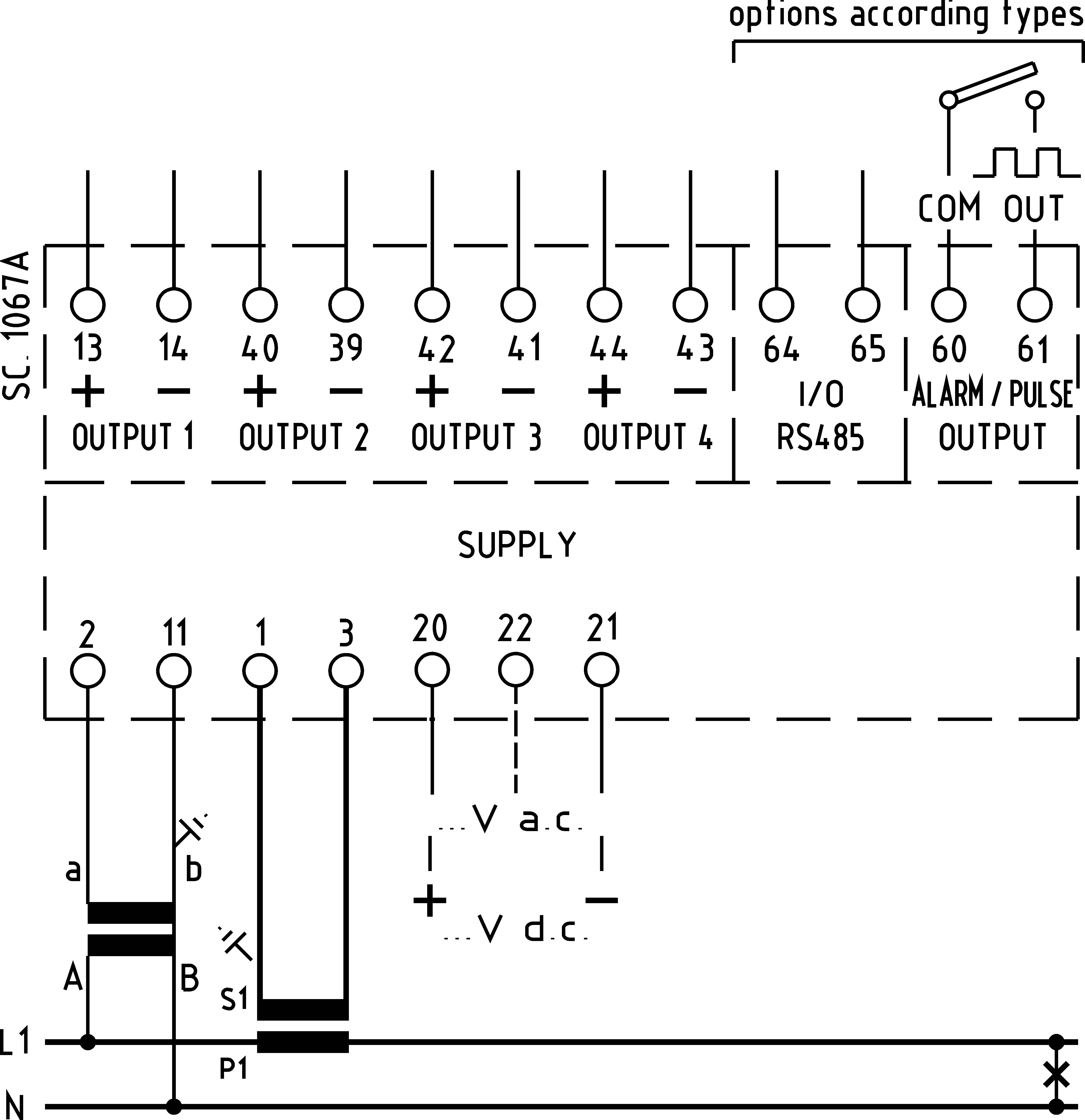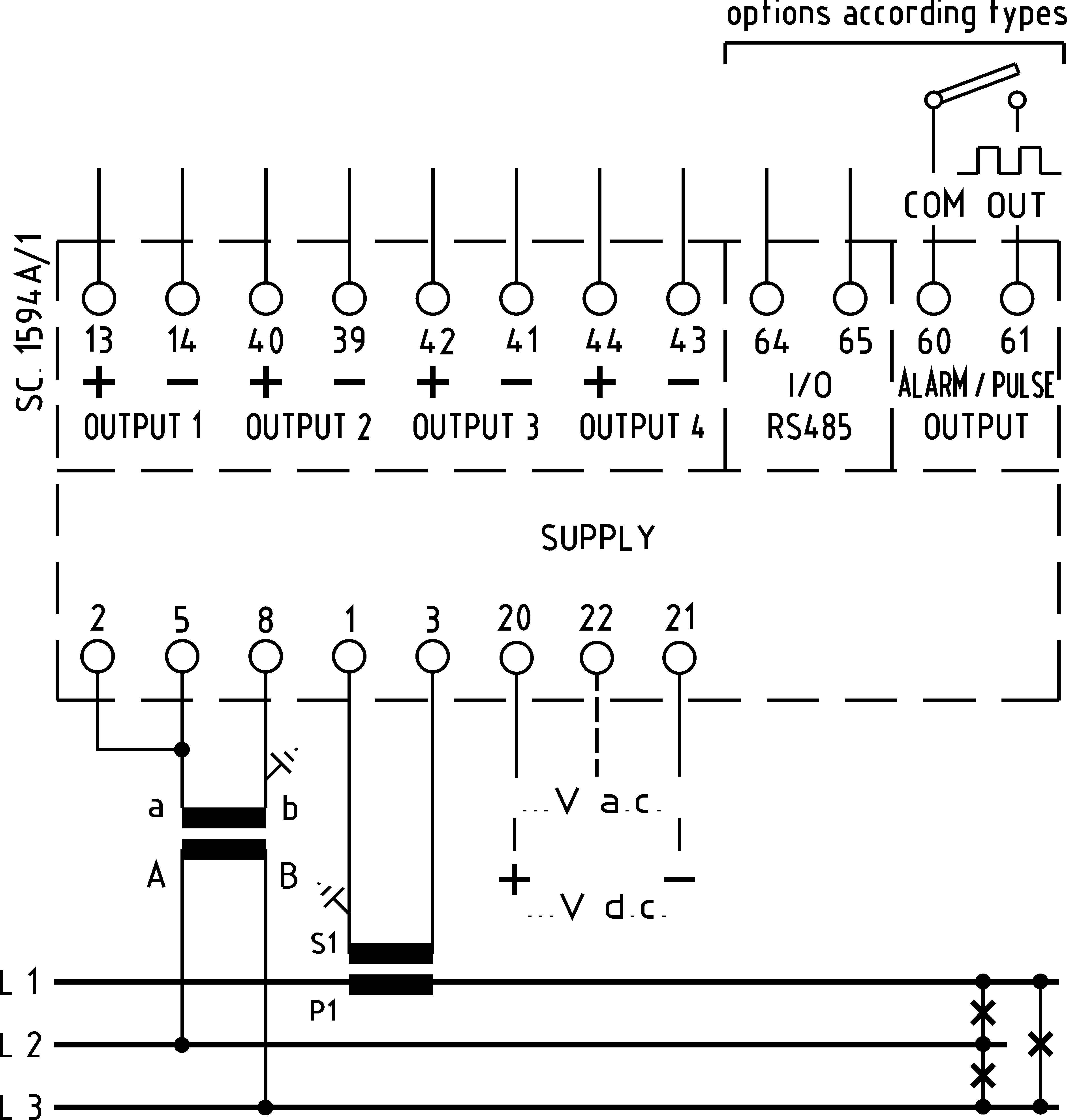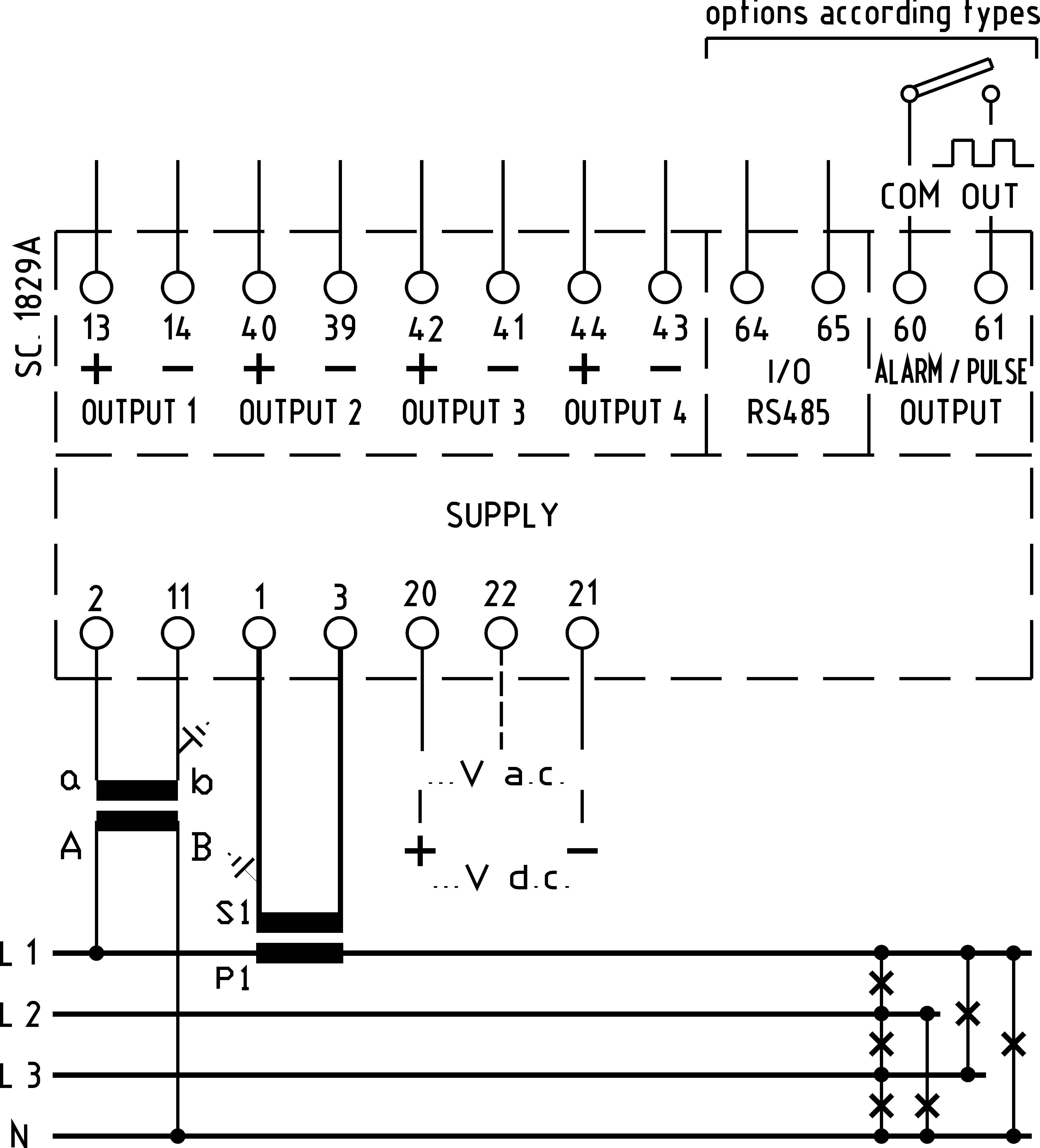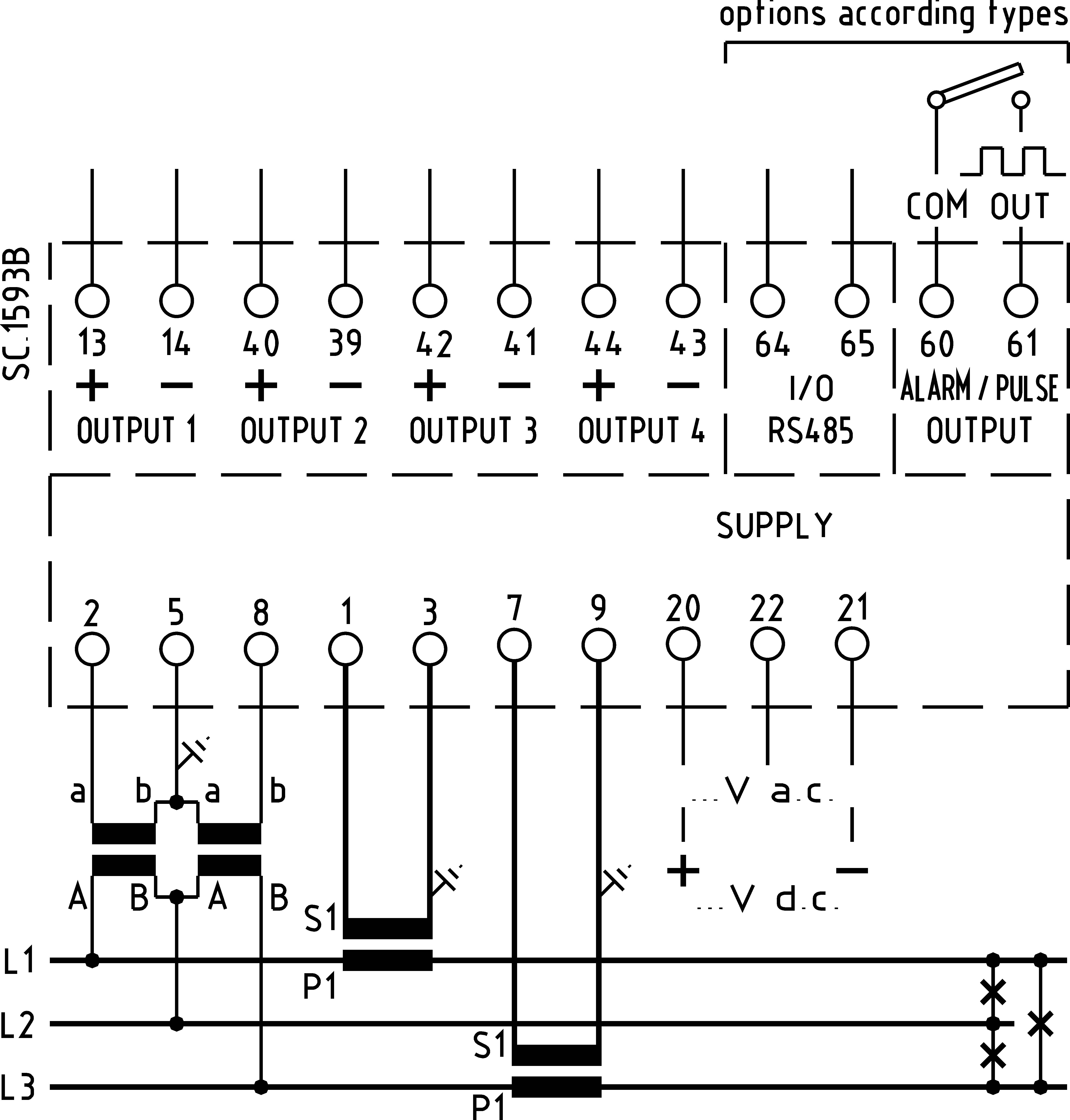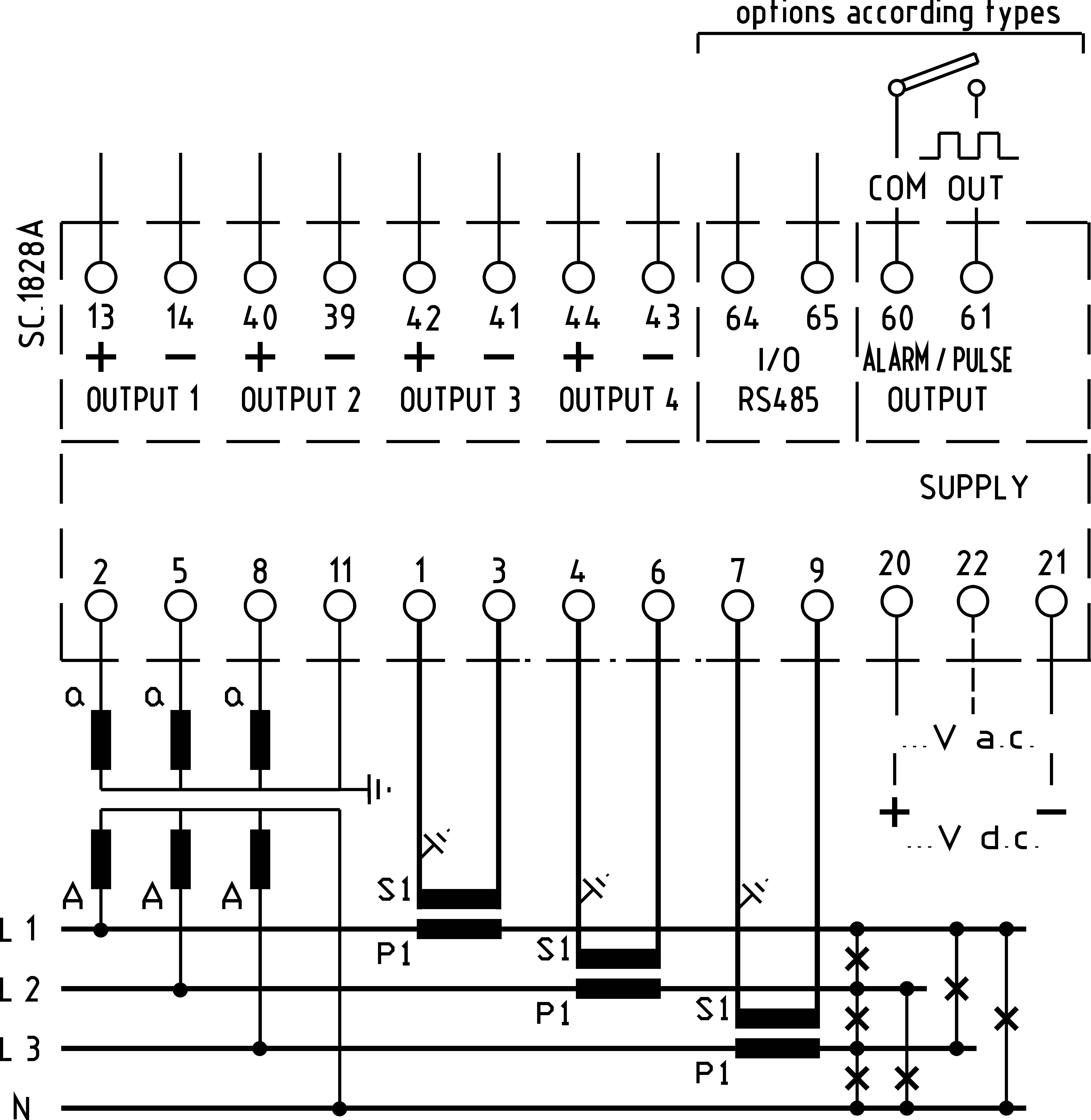 MCOUP3
PROGRAMMABLE UNIVERSAL transducer with 3 outputs
Fully field programmable via standard isolated USB interface and simple configuration software.
Suitable for use in single-phase or three-phase three-wire or four-wire systems with balanced or unbalanced load, even in the presence of distorted waveforms.
It can be optionally equipped with an RS485 serial interface with ModBus protocol and with a Photo-Mos output that can be programmed as an alarm or as a re-transmission of the counted energy.
Programmability includes:
- Type of wiring connection
- Input nominal value with automatic gain switching
- CT and VT ratios
For each output independently:
- Output type (V or mA)
- Output nominal value
- Measurement to be associated with the output, selected from those available
- Output start and full scale values
Free software programming functionality:
- Diagram display of the selected insertion
- Display of all measured quantities
- Print summary label of set data
- Copy/paste setting parameters for programming several converters